Tapecart SD
This is a fork of tapecart that adds SD card support using the Tapuino hardware. TCRT and PRG files can be loaded using the Tapecart SD Browser (browser.prg) which should be placed in the root directory of the SD card.
No cable and no external power supply is required, just connect it to the cassette port.
No tiny screen and no buttons are required. Just load up the built in browser and browse the content of the SD card.
You will need to use a micro SD Card (Not supplied) and format to fat32.
Download browser.png from here and copy it to the root of the SD card.
I've created a manual which you can follow if you want to upgrade the firmware of the Tapecart SD device should the author release a newer version.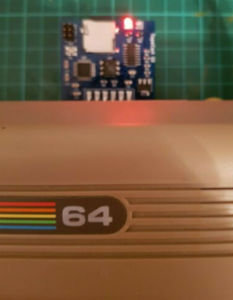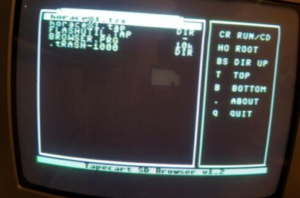 For more detailed information on this see the original author's website